Riverside, Corona, Southern California Remodeling, Home Repairs, Home Remodeling | JMG Construction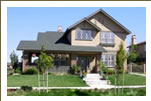 Welcome to Our Website!

Your property is the most important asset you have, so when you're ready to remodel, upgrade, improve, renovate get yourself the best General Contractor in the business!
We have been in this industry for over 10 years, specializing in residential and commercial construction. We only use the best materials available, and we hold ongoing training seminars to ensure the procedures we use are up-to-date in style and technique. We also only work with the most dependable and well respected sub-contractors in the industry.
We are fully licensed and bonded, and offer warranty and insurance for all services provided. Most importantly, we work hard to finish each project on time and on budget. We are licensed # 957933.

Signature Services
Architectural Design
Engineering
Project Management
Permit Processing
Green Building

Commercial tenant improvement
Carpentry
Concrete
General Clean-ups/ Demo
HVAC

Masonry
Painting
Plumbing
Roofing
Windows and Doors

Electrical
Excavation
Interior finish carpentry
Landscaping
Back-Hoe Work

Why Choose Us?
1. Customers come first.
2. We do what we say we're going to do, within an agreed time frame.
3. Your satisfaction is guaranteed.


Call us at 951-220-2499 or fill out our online contact form.